The Minister's Vision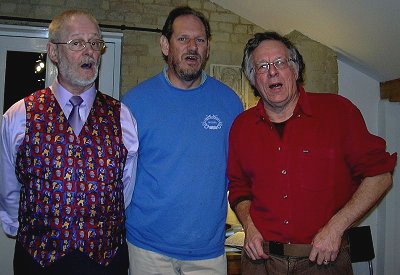 Dave Cooper~Chris Gutteridge~John Weeks
Named following Kim Howells' remark when he was Minister for Culture, recorded in the song 'Roots' by Show of Hands, that his 'vision of Hell/Was three folk-singers in a pub near Wells'. We are three and we began singing in a former hostelry not too far from Wells-next-the Sea (not the Wells of the original line, of course).

The secondary meaning of the group's name, however, makes the minister in question a minister of religion – the parson in Thomas Hardy's short story 'Absent-mindedness in a Parish Quire' who is horrified when the village musicians who play in the west gallery to accompany the weekly service forget themselves one Christmas and revert to their roots as a village band, striking up 'The Devil among the Tailors'! So we are members of Norfolk Gallery Quire gone secularly astray in order to perform the folk songs of the English countryside.... either way, it's hell!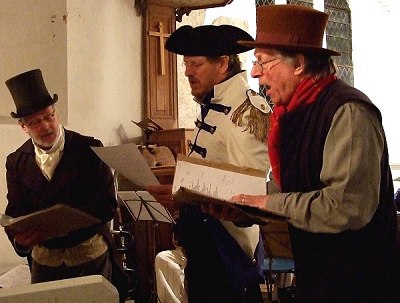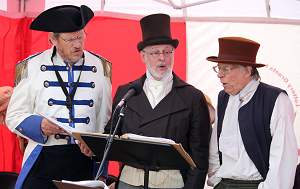 photo © Anna Meek
"What is it to be English? It is a very serious question. The English are somehow embarrassed about some of the good things they have done. Multiculturalism has seemed to imply, wrongly for me, 'Let other cultures be allowed to express themselves but do not let the majority culture at all tell us its glories, its struggles, its joys, its pains'..."
Dr John Sentamu speaking before his enthronement as Archbishop of York, November 2005.
The Minister's Vision appears on the CD, A Folk Miscellany Volume one
from Root Music. You can order it here:-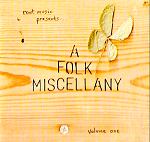 Dave Cooper singing at Ipswich Steamboat Festival, accompanied on the harp by Elaine

Our Repertoire:
When Spring Comes in
Blessed Quietness
We'll sing Alleluia
The Week before Easter
Holmfirth Anthem
Pleasant and delightful
Sportsmen Arouse
Come write me down
Adieu Sweet Lovely Nancy
Ward the Pirate
Windy Old Weather
Friends Like These
Forty Miles
Here's A Health To All Good Lasses

Babes in the Wood
Spencer the Rover
The Holly and the Ivy
Lemady
John Barleycorn (is a hero bold)
I have lawns, I have bowers
The Echoing Horn
John Ball
Street Cries Medley
The Farmer's Boy
The Norfolke Turnippe
Cadgwith Anthem
Oak, Ash, and Thorn
Ditchling Carol